FERROLI S.P.A was established in San Bonifacio (Verona) 1958. It was uphill all the way, drawing on the experience of the Ferroli family from Italy's Friuli region with its great iron and copper working tradition. And it was thanks to his enthusiasm, tenacity and tireless spirit that the FERROLI name became rapidly known and appreciated everywhere.

The San Bonifacio "Workshop" with more than 1,700 employees covers over 100,000 sq m and is a true headquarters of well-being where all products for the four Ferroli divisions are designed and produced: Heating, Air- Conditioning, Whirlpool Tubs and multi-function Shower Cubicles and Electric Motors.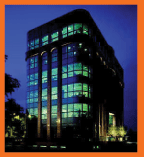 FERROLI Head Ofice
Today, Ferroli S.p.A. offers a vast range of technologically advanced, environmental respected, energy saving and safe products (ISO 9002 certification from the Dutch Gastec in 1993) with an excellent quality-price ratio, enabling them to compete with the best of European technology.

FEROLI S.P.A
37047 San Bonifacio (Verona) Italy
Via Ritonda 78/A
Tel: +39.045.6139411
Fax: +39.045.6100233
e-mail: export@ferroli.it
http://www.gruppoferroli.com
From 01/04/2009, Viet Nam Construction and Industry Co., Ltd. officially becomes the Sole Distributor of FERROLI S.p.A of Central Air-Conditioning products in Việt Nam. We, VINIC & FERROLI together try our best to provide the customer with technologically advanced products.

News from VINIC